A
Abdoelrahman, Faroek

075 - 621938 > 06 53294380 (& bass guitar)
Adema, Johannes

023 - 5358895 > 06 27005132 (& bass guitar)
Aijpassa, Arne

0812 - 301312 > 06 21504773 (bass guitar)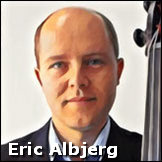 Albjerg, Erik

06 40580620 (contrabas)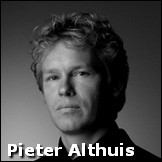 Althuis, Pieter

06 50612012 (contrabas en basgitaar)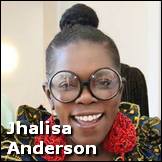 Andersen, Thomas

0294 - 457719 > 06 50452292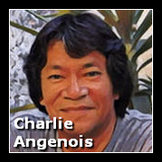 Angenois, Charlie

0318 - 634997 > 06 53491482 (bass guitar)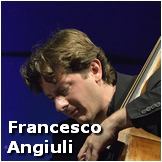 Angiuli, Francesco

06 52191381
Aries, Jeff

070 - 7799979 > 06 43045077 (basgitaar/producer)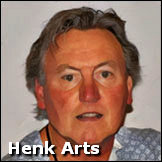 Arts, Henk

0033 473 53 63 56 > 0033 635966855 (contrabas & bass guitar)
Aspers, Sergio

0032-89622747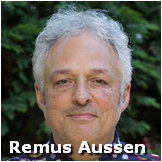 Aussen, Remus

010 - 4352270 > 06 24270953 (contrabas & bass guitar)
B
Bakker, Guus

06 53522446
Bakker, Jan

0224 - 562591


Baron, Ruud

0297 - 785901 > 06 53403672



Baumgarten, Philip

050 - 5266157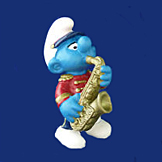 Smurf
Beekman, Carla

020 - 6186580 > 06 20613026
Beeltje, Anne

06 43058141
Beemer, Bryan

071 - 5416342 > 06 51425820
Beer, Jasper de

020 - 6792159 > 06 14430625 (contrabas & bass guitar)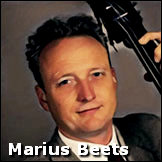 Beets, Marius

030 - 6990469 > 06 55342527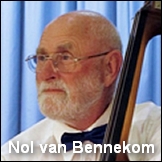 Bennekom, Nol van

06 51436663
Bennink, Clemens

013 - 5437933 > 06 53965240
Berkel, Frank van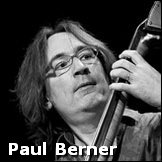 Berner, Paul

023 5251921 & fax > 06 22981545
Beukers, Lucas

013 - 4635116 > 06 21616053 (c.bass & bass guitar)
Beukman, Carl


Bijlaart, Jan

073 - 6135077 > 06 55107735 (fretless bass)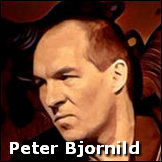 Bjornild, Peter

020 - 4634548 > 06 24165076
Bleumink, Henk

0049 2561 97 97 91 (c.bass & vocal)
Boer, Mick de

06 53728196 (also bass guitar)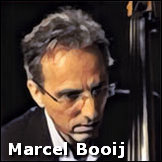 Booij, Marcel

035 - 6953093 > 06 22696182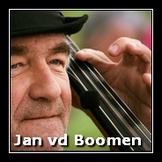 Boomen, Jan van den

033 - 4808812 Fax 033 - 4808357
Borlée, Jean
Bos, Hans van den

010 - 4708354 (keyboards/bass guitar)
Bouwmeester, Frans

071 - 5768431 > 06 44154614
Bouwsma, Oeds
Boyadjian, Arto

071 - 5123693 > 06 26216162 (basgitaar, gitaar en lead-zang)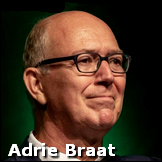 Braat, Adrie

0299 - 657011 > 06 22515810
Brandsen, Tim
Breton Aguilar, Carlos

06 20268672
Breu, Arthur de

06 28414424 (cb & bass guitar)
Breukhoven, Daan


Bruce, Kenneth

078 - 6143346 > 06 15534225 (bass guitar)
Bruneel, Janos

+32 485863183 > 06 48098452 - Belgie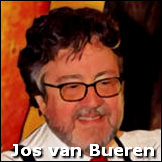 Bueren, Jos van

0180 - 514896
Bürger, Michael

026 - 3815807
Bye, Peter de

030 - 2334257
C
Calmes, Eric

020 - 6942799 (cb & bass guitar)
Carrieri, Fabrizio

035 - 6233113 > 06 29535269
Cleijne, Matthieu

040 - 2121612
Coenraad, Minco

020 - 6701253 > 06 18710424
Collee, Katinka

020 - 6208820 > 06 19600749
Corzilius, Edwin


Courbois, Barend

06 10496259
Couvee, Maurice

033 - 4650121 > 06 24906343
D
Daly, Johnny

06 25220873
Dam, Jan van

036 - 5342559
Danckaarts, Ruud

06 55775597
Dekker, Juriaan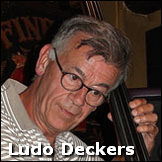 Deckers, Ludo

079 7370271 > 06 22982662
Dekkers, Mark

0321 - 318499 > 06 41702183
Deinum, Gert

050 - 3125968
Delft, Sanne van

020 - 4201624 > 06 24284183
Derrix, Martijn


Deijl, George van


Dhont, Michiel

0523 - 638678
Didderen, Jo

0475 - 564566


Dejar, Rico
Dijk, Gijs van

(guitar & bass guitar)
Dijk, Willem van

0049-3026554608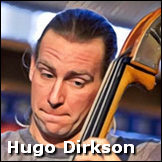 Dirkson, Hugo

06 81997787
Dol, Roeland

06 51031412 basgitaar (fretless en gefret)
Dols, Lucas

06 41377052
Domaradzki, Maciej

010 - 2260510 > 06 45798733
Domnick, Mack
Dooyeweerd, Arnold

0255 - 540353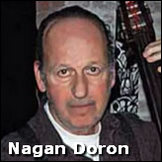 Doron, Nagan

070 - 3644552
Dreijer, Jens

06 46056082 (bass guitar)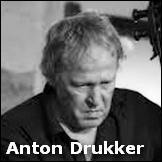 Drukker, Anton

010 - 4529118 > 06 18477405
Durgaram, Arvind

06 13494284
E
Ee, Jan van

026 - 3622875 > 06 53997968 Contrabas/5sn fretloos elec)
Ee, Marcel van

071 - 5133368 (bass guitar)
Eerenbeemt, Sjors van den

06 41479483
Eck, Sophie van

06 46244970 (bass guitar & arrangements)
Emmery, Harry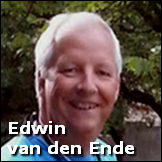 Ende, Edwin van den

06 33163159
Erich, John

023 - 5477717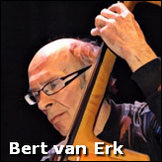 Erk, Bert van

06 12320419
Erp, Ton van

020 - 6733659 > 06 40882753
Esschoten, Wilco van

0348 - 501806 > 06 12760045
Essed, Wim

033 - 4947695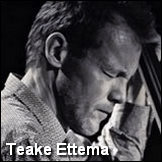 Ettema, Teake

06 22201195 (c-bass & Bass guitar)
F
Feen, Clemens van der
Fend, Johannes

06 37406001
Fleskens, Jorgen

040 - 2130464 > 06 25572562 (c-bass & Bass guitar)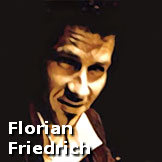 Friedrich, Florian

010 - 4151143 > 06 24847514
G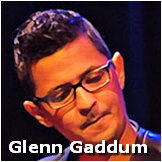 Gaddum, Glenn (jr)
Gaillard, Daan

0162 - 456162 > 06 52102132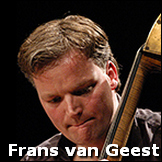 Geest, Frans van

06 53459214


Geijn, Hein vd

078 - 6140250
Gestel, Luc van

010 - 4136953
Giordano, Marc

070 - 3545652 > 06 26260311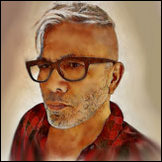 Glasmacher, Jimmy

06 15832276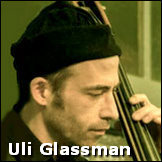 Glaszmann, Uli

070 - 3465587 > 06 26080114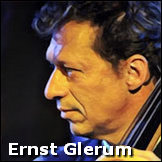 Glerum, Ernst

020 - 6232037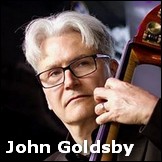 Goldsby, John
Graaf, Michael de

0224 - 542377 > 06 27480975 (trb-bass-drms)
Griffioen, Toon

06 53487885
Groen, Tom

020-6369693 (bass guitar)
Goosen, Bart

076 - 5640034
Gort, Frank


Goudriaan, Leo

035 - 5386208 > 06 40005376 (bass & trumpet)
Groenewold, Joel

06 53710060 (bass guitar)
Groote, Rien de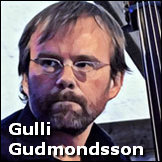 Gudmundsson, Gulli

070 - 4450935> 06 24218991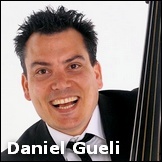 Gueli, Daniel

06 24679192
Guelman, Gabriel

020 - 6817034
H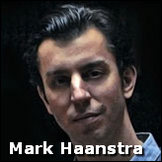 Haanstra, Mark

06 24709999
Haas, Monika

06 53853823 (bass guitar)
Hallema, Jan

06 44734249
Hamer, Bas

06 48279502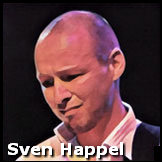 Happel, Sven

06 24925343 (contrabas-basgitaar)
Harreman, Jean-Paul

0114 - 317558
Hartgers, Eric

06 50251796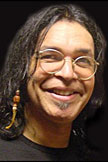 Haslip, Jimmy (USA)

(click for large picture)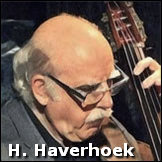 Haverhoek, Henk

026 - 3252974 > 06 51122364
Hehuat, Mary

076 - 8897517
Heijden, Constantijn van der

06 28122714


Heijnsdijk, Eric

06 20082497 (bass trombone & contrabass)
Heineking, Cord

020 - 7853602 > 06 54782243
Henar, Vincent

020 - 6060768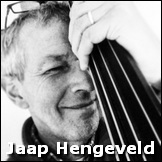 Hengeveld, Jaap

06 53698644
Hoed, Kees den

0118 - 618419 > 06 21566027 ( & bass guitar)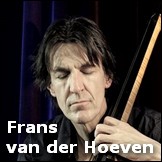 Hoeven, Frans van der

06 26560325
Hoff, Percy

058 - 8443426 > 06 15020493 (bass guitar)
Hogervorst, Jurre

020 - 3792088 > 06 54746176
Hollestelle, Jan

035 - 6837319
Hoogstins, Theo (b. 1955 - d. 4 maart 2003)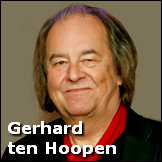 Hoopen, Gerhard ten

079 - 3316177 > 06 42000212
Huiberts, Sander
Huik, Edwin van

035 – 6281904 (bass guitar)
J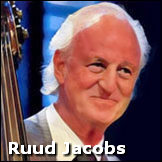 Jacobs, Rudi

0172 - 407329 > 06 51820800
Janssen, Chris

06 21548622 > Fax 020 - 8729926
Jas, Egbert

020 - 6201700
Jeer, Rico de

06 19598616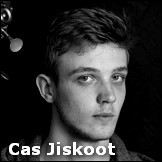 Jiskoot, cas
Jong, Fred de

(297)-5880313 > (297)-5941098 (Aruba)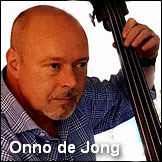 Jong, Onno de

0228 - 544794 > 06 12828536 (c.bas en b.gitaar)
Jong, Pieter de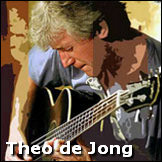 Jong, Theo de

030 - 6384905 > 06 17856665
Joode, Wilbert de

075 - 6312649
K
Kalf, Kasper

06 24697657
Kem, Sandor

06 17880313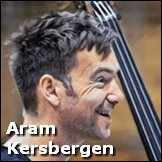 Kersbergen, Aram

010 - 4772161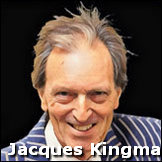 Kingma, Jacques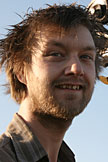 Kisjes, Bas

06 50266767
Klein, Tom

0575 - 543536> 06 21938564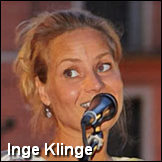 Klinge, Inge

06 42750065 (bass & vocal)
Kneer, Meinrad

020 - 6164558
Kock, Joep

055 - 5786677 > 06 22563297
Knook, Jack

0497 - 384565 (cb & bass guitar)
Knoop, Laurens

06 19000159 (cb & bass guitar)
Koenings, Melvin

0345 - 513055 > 06 46406589
Kofler, Tom

070 - 3806324 > 06 55143713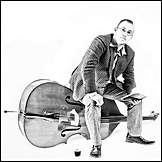 Koenn, Frans

06 26286529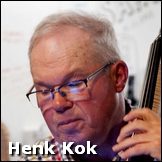 Kok, Henk

078 - 6121242 > 06 37329264
Kolkman, Rien

077 - 3545332 > 06 25025253 (& bass guitar)
Kool, Mischa

020 - 4709807
Krijnen, Peter

0413 - 261403 > 06 21946487
Kuiper, Vincent

070 - 3107055 > 06 53970076
Kwa, Marcel

030 - 2519697 > 06 46234280 (& bass guitar)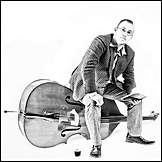 Kwakernaat, Tom


Kwant, Phaedra

06 51220243 (basgitaar & contrabas)
L
Laat, Henk de

+32-(0)3-2943850 > +32-(0)486-896107 Belgie

Lagerweij, Nico

070 - 3863784
Lauwerends, Patrick

010 - 4662959 > 06 14646262
Leurs, Norbert

0478 - 589120 > 06 20360146
Liefkes, Arend

035 - 6016553
Lier, Harry van

050 - 3148821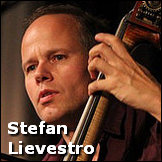 Lievestro, Stefan

010 - 4257736 > 06 24262669
Ligt, Henk de

010 - 4350474
Linde, Thies van der

053 - 4360778 (bass guitar)
Logan, Tod

070 - 3225125 > 06 22508680
Lopretti, José Luis

06 51459534 (piano & bass)
Lottersberger, Daniel

06 41389172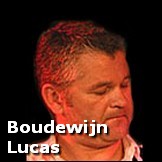 Lucas, Boudewijn

073 - 5992905 > 06 51125109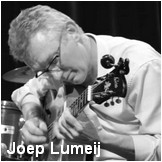 Lumeij, Joep

020 - 6448746 > 06 54267452 (contrabas, basgitaar, gitaar)
Luyt, Bob van

M
Maagdenberg, Andre

+57 1 6390160 (Colombia)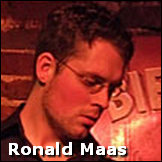 Maas, Ronald (bas gitaar)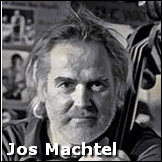 Machtel, Jos

06 53190849 > +32 499700473
Maessen, Sylvia

0294 - 254425
Mahieu, Wiro

06 22484430
Mantel, Hans

06 51308589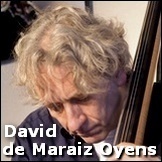 Marez Oyens, David de

035 - 6247989 > 06 45440162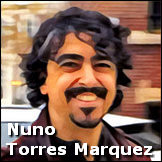 Marques, Nuno Torres
Matheeuwsen, Lucien

0485 - 310646 > 06 53916554
Matthijsse, Bas

McGuire, Nick

078 - 6141319 > 06 23873096
Meeteren, Michiel van

06 41767119 (bass guitar)
Meijboom, Willem

051 - 7469445
Meijer, Olaf

070 - 3637843 > 06 24284282
Meininger, Ferry (d. 6 oktober 2015)
Meiske, Wilbrand

06 54273753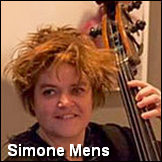 Mens, Simone

06 28109013
Metzler, Andreas

06 23213302
Meulink, Bert

06 26134844
Meurs, Pieter

Mil, Erick Laurens van

06 51288553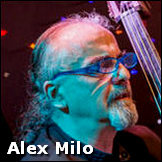 Milo, Alex


010- 4857697 > 06 22529366
Minderman, Matthijs

070 - 3462772
Modeste

020 - 6836490
Molewijk, Carsten

06 29295296
Monteiro, Carlos

035 - 5269535 > 06 43007664 (E.bas & C.bas)
Mulder, Paul

06 21257436
Mulder, Vivian

023 - 5243101
Mullem, Sani van

06 22741215
N
Nagan, Doron

070 - 3644552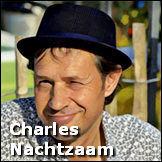 Nagtzaam, Charles

026 - 4955654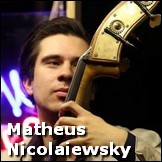 Nicolaiewsky, Matheus (FaceBook)
Nicoll, Noah

06 33875983
Nielsen, Eddy

010-2132427 > 06-19778206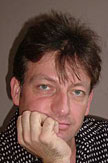 Nieuwenhuizen-Segar, Taco

0334324583 06 53381100 (Ebas & Cbas)
Nijland, Dion

030 - 2519520 > 06 41250370
Nobel, Tim

050 - 4040994 > 06 55831891
Nuruwe, William

06 36162672 (bass guitar & vocals)
O
Oele, Alex

020 - 6245097 (bassist, componist, producer)
Offermans, Hein

06 20075501 - contrabas, el.bas
Olffen, Jan van

058 - 2137366
Ooij, Willard van

0348 - 691003 > 06 28251688
Os, Marco van

035 - 5882926> 06 17482796 (contrabas, el.bas)
Otterloo, Bas van

06 51493602
Oudsten, Hugo den

06 24870476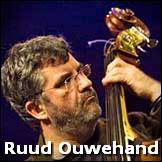 Ouwehand, Ruud

053 - 4618191 > 06 40142033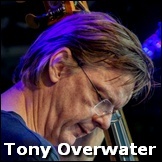 Overwater, Tony

035 - 5252022
Ouzkikh, Sergey

036 - 5302988 (E-bas & C-bas)
P
Paauwe, Mick

070 - 3648638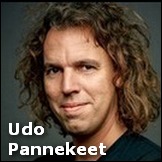 Pannekeet, Udo


0228 - 318143 > 06-20310875
Pardon, Jan

06 51480331
Perik, Marcel

078 - 6158840 > 06 51599837 (trp & c.bass)
Pinar, Erdal

075 - 6122033 > 06 30443876
Planting, Simon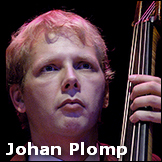 Plomp, Johan

071 - 5623530 > 06 54264665
Podt, Kees

06 51778930


Pol, Thomas

06 13002107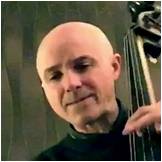 Poli, Luciano
Poppe, Oscar

013 - 5448844 > 06 22037674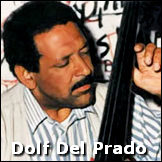 Prado, Dolf Del

071 - 5214799
Prooijen, Marijn van

070 - 3040564
R
Raaijmakers, Rinus

0032-11-663186
Racz, Dezso

070 - 3814747 > 06 14792612
Read, Andrew

074 - 2426030
Reijden, Eric van der

071 - 5172868 > 071 - 5172757
Reijers, Rodrigo

0618 - 942357
Rijk, Marijn de

0302 - 322017
Rijswijk, Paddy van

026 - 3645333 (bass guitar)
Ritterbeeks, Richard

06 53184490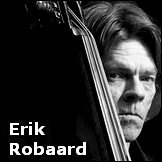 Robaard, Erik

035 - 6249132 > 06 24648495
Roelofsen, Martin

06 51599881 (Contra bass & Tuba)
Roet, Avishai

020 - 4420454 > 06 47699550 (bass guitar)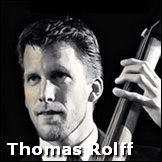 Rolff, Thomas
Rombouts, Hans

033 - 4941939 > 06 37158446
Rond, Frans de


Ronday, Frans

020 - 6268704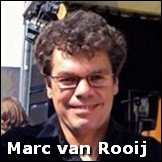 Rooij, Mark van

0165 - 567213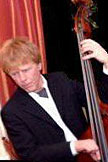 Roorda, Jacques

050 - 3144836 'contrabas & basgitaar)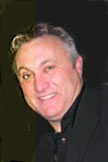 Rosenberg, Nonnie

020 - 6592441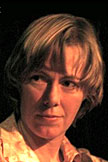 Rossum, Henriët van

070 - 3466657 > 06 51465944
Ruigrok, Hans

020 - 6161698 > 06 22020191
S
Sahanaja, Dave

06 55868161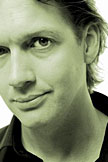 Sambros, Peter

06 22474360 (contrabas/basgitaar/fretless)
Sapacua, Henry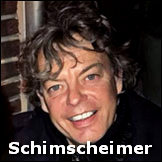 Schimscheimer, Marcel

035 - 6029906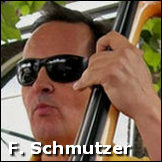 Schmutzer, Ferdinand


---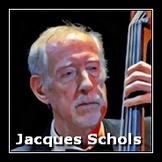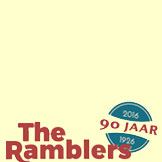 Schols, Jacques (1935-2016 R.I.P. Jacques)

Jacques Schols (Delft, 21 juni 1935 - Epe, 30 december 2016) was een Nederlandse jazzbassist. Hij speelde in de jaren vijftig in de hardbopgroep van Cees Slinger, Diamond Five. In de jaren 1957-1958 speelde Schols bij het Zaans Rhythm Quartet met Han Bennink. In de jaren zestig tot 1967 speelde hij met het kwartet van Misha Mengelberg. Met deze groep nam saxofonist Eric Dolphy een van zijn laatste platen op. Daarna speelde hij vaak met drummer John Engels in een ritmesectie. Beiden speelden in het trio van Louis van Dijk. Verder speelde Schols onder meer met Piet Noordijk, Frank Giebels en Ted Brown.

Sinds 1997 was Schols de leider van The Ramblers, volgens het Guinness Book of Records het oudste nog spelende dansorkest ter wereld. Vanaf 2011 speelt Jacques in het Bourgondisch Combo samen met Cees Hamelink en Tamara Hoekwater. Op 3 oktober 2014 lanceerden ze hun Nederlandstalige jazz-CD Ik zei Ja in de Academische Club van de UvA waar ze ook de huisband zijn. In juli 2016 speelde hij nog op het North Sea Jazz Festival.


---
Schoonderbeek, Dick


Schoonderwoerd, Erik

023 - 5277207 > 06 54715422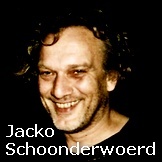 Schoonderwoerd, Jacko

06 26236376
Schoonderwoerd, Pim

0251 - 271755
Schoot, Marc van der

06 51783763 (bass guitar & double bass)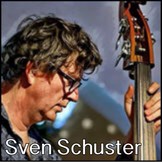 Schuster, Sven

020 - 6682768 > 06 24879194


Senders, Martin

06 34197574 (double bass)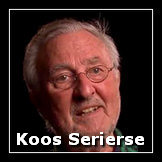 Serierse, Koos - 1936 - 2017
Sips, Paul

024 - 3481767
Sitanala, Giorgio

06 38130143 (bass guitar)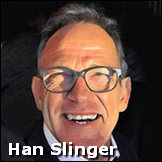 Slinger, Han

010 - 4551365 > 06 50407721
Sluijs, Jaap van der

020 - 5440681
Smit, Theo

058 - 2124264 (Contrabas & basgitaar)
Smit, Virgil

030 - 6041013 > 06 19544340


Schmutzer, Ferdinand

Snel, Fred

075 - 6310239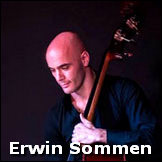 Sommen, Erwin

06 10037115 (Basgitaar en Contra Bas)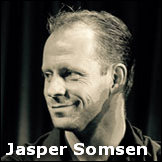 Somsen, Jasper

0317 - 450024 > 06 12934055
Space, THC

06 14344203 (Fender Jazzbass)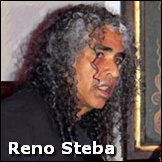 Steba, Reno

06 54281194
Stefanopoulos, Vasilis
Stevense, Renée

06 18455593
Stol, Taeke

024 - 7507081 > 06 24507983
Streef, Sandor

06 15277790 (bass guitar)
Surmenian, Eric


T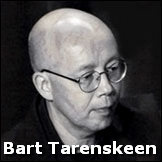 Tarenskeen, Bart

026 - 4453260 > 06 51985143
Tausk, Niels

070 - 3658382 > 06 55362295 (bass & trp)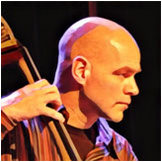 Teepe, Joris

914-813-2915, cell: 917-554-5976 (United States)


Tekelenburg, Sander

030 - 2961801
Teuwen, Branimir

06 40178853
Tevreden, Johnny

06 48844998 (contrabas en basgitaar)
Thys, Nick

(Belgie)


Tijsma, Andert

06 41851221 (bass guitar)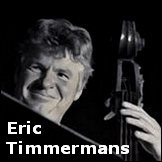 Timmermans, Eric

023 - 5310631
Toor, Tom van

033 - 3952476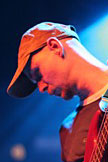 Tromp, Barend

0495 - 537744 > 06 22832871 [basgitaar, fretloze bas, sitar]
Turk, Michel

0252 - 372307


U




V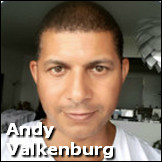 Valkenburg, Andy

06 19004909
Van Noten, Roeland

0497 - 261482 (Belgie)

(& bass guitar)


Vandes, Marc

06 51783863 (bass guitar & double bass)
Veen, Paul van der


Ven, Kees van de

06 15621470 (contrabas, tuba/sousafoon, basgitaar)
Verberne, Han

06 13056566 (c-bass & el. bass)
Vermeulen, Floris

050 - 3124657
Verschoor, Marc

(basgitaar)
Verweij, Robert

020 - 6138919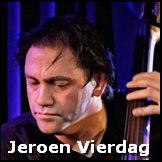 Vierdag, Jeroen

06 24532217
Vleij, Rudy

0592 - 355869 > 06 54907540
Vliet, Rogier van

0164 - 230430 > 06 51120432 (& bass guitar)
Vogel, Tjitze

030 - 2521685 > 06 53796412
Vogelaar, Elmer

0181 - 631638 > 06 30366496
Voigt, Herman

076 - 5653478
Vollink, Frans

06 55367037
Von Villiez, Michael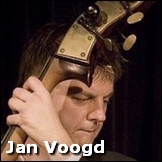 Voogd, Jan

0294 - 232217 > 06 29403464
Voogt, Hans


Voortwis, Lené te

06 54634059 (C. Bass & Bass Guitar)
Vosters. Adri

06 38727106


W


Waard, Hanz de


Wal, Jochem van der

030 - 2343579 > 06 21564217
Weelden, Aaldert van

0545 - 274285 > 06 54953934 (C. Bass & Bass Guitar)
Wentzlaff-Eggebert, Uli

053 4359888 > 06 28775505 (C. Bass & Bass Guitar)


Westen, Eric van der

013-5321521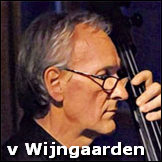 Wijngaarden, Willem van

070 - 3632389
Wijnands, Ronald

0320 - 242433 > 06 21878392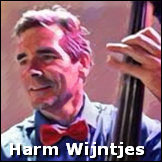 Wijntjes, Harm
Willemstijn, Evert

070 - 3806174 > 06 20482816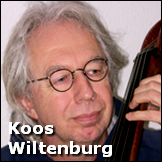 Wiltenburg, Koos

0592 - 261462
Winkel. Ludo van der

073 - 8508782 > 06 45174833
Winkelmann, Erik

020 - 6385935

Winterdal, Randy

071 - 5317789 > 06 12958992
Winther - Andersen, Thomas

0294 - 457719 > 06 50452292
Wit, Davy de

053 - 4301612 > 06-51570082 (bass guitar)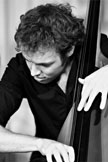 Wit, Stijn de

06 43902501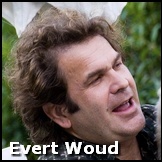 Woud, Evert

075 - 6217692 > 06 54792858
Wouters, Bart

06 53964501 (cb & bass guitar + zang )


Z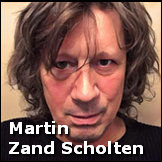 Zand Scholten, Martin

06 51205367 (bass guitar)
Zandveld, Mark
Zinkhaan, Tymen

010 - 4267109
Zoer, Richard

06 54211303 (bass guitar)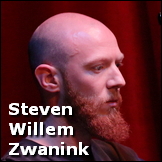 Zwanink, Steven Willem (te bereiken via pianist Bob Wijnen)
Zwart, Reyer

020 - 6712110 > 06 50446889 (bass guitar & cb)