Gary Platt [new homepage]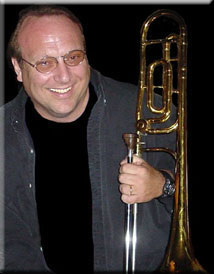 (Click on photo for LARGE picture!)
The first thing you notice about Gary Platt is that he generates his own electrical field. Stand too close and the hair on your forearms stands on end, your pacemaker jumps and your watch hands spin like a CD. Most of it comes from somewhere deep within his enormous cranium, and it infects you like a catchy tune if you hang around too long.
Gary, who was the Founder & President of The Ex'pression Center for New Media, sez: "There's never been a more exciting time to be in the sound and digital visual arts. Things you've never imagined will hit your ears and eyes -- and the pioneers of that emerging technology will be our guests at mb5."

Gary is a nationally recognized audio engineer and producer, having worked with artists as diverse as Bon Jovi, The Cult, King Crimson, McDonald's, Pepsi, Shaquille O'Neal, Adrian Belew, Bootsy Collins, Midnight Star, The Ohio Players, Spyro Gyra, New Edition and that guy that used to be known as Prince. Many of these projects have won gold and platinum awards from the Recording Industry Association of America.








After busting out of Ohio University with a bachelor's degree, Gary designed the educational program for The Recording Workshop in Chillicothe, Ohio, the nation's first accelerated training program for recording. After that, Gary did time as Senior Vice President and Director of Education during his 10 years at Full Sail (near Orlando, Florida).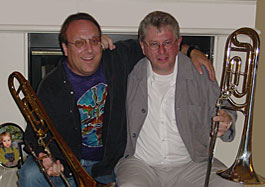 (Click on photo for LARGE picture!)
---
this site is made by
René Laanen