b. January 23, 1952, The Hague - Netherlands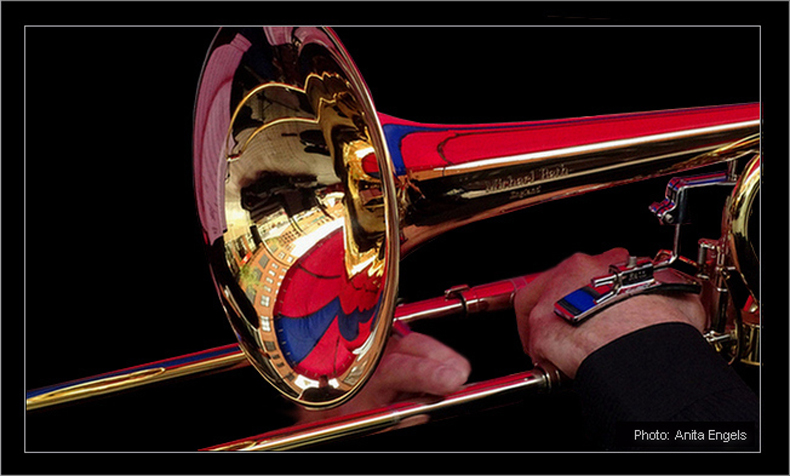 -
In the 70's René took lessons at the Royal Conservatory The Hague, Rotterdam, and Zwolle.
In The Hague and Rotterdam he had lessons from: his father Theo Laanen (former principal trumpettist The Hague Philharmonic Orchestra) Piet van Dijk, Anner Bijlsma (former principal trombonists The Hague Philharmonic Orchestra) Bas Dekker, and Gerard Velthuijsen (former principal trombonists Rotterdam Philharmonic Orchestra). At the Conservatory in Zwolle he had lessons from Cees Smal and Frans Elsen.
In the late

60's René worked as a trombonist with John 'King Size' Russell in Holland, Germany and Switserland. In the 70's he worked as a freelance trombonist with Radio/TV Orchestra's in the Netherlands: Tony Nolte - AVRO, Rogier van Otterloo - TROS, Harry van Hoof, Ruud Bos - AVRO, Rudy van Houten - TROS, The Rob Madna Big Band, Nederlands Jazz Orchestra (leader Frans Elsen/Kenny Napper), and played film music and tv shows for Ruud Bos, he also played trombone in Dutch cabaret- musical shows. with the musical stars: Jasperina de Jong, Leen Jongewaard, Lex Goudsmit, Mieke Bos, and Conny Vandenbos.
His father Theo Laanen was 43 years solo trumpetist in "The Hague's Philharmonic Orchestra" and 25 years professor at the "Royal Conservatory" in The Hague.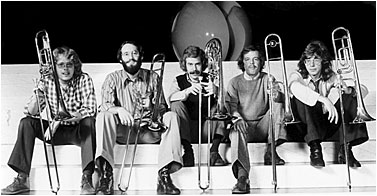 The Hague Trombone Quartet in 1972
In

1972 René founded the "The Hague Trombone Ensemble" - Arthur Moore, Dick vd Plas and the famous trombone brothers "Bart- and Erik van Lier".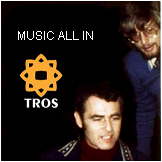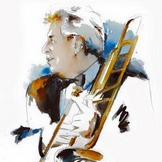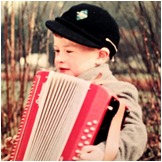 In

March 1974 his quartet made appearances on Dutch TV - "Music all in" with trombonist Dick Nash.


In

1976 René worked in Berlin (Germany) and played in the orchestras Compas, the Fallade-Revue- "Jeder stirbt fuer sich allein" in the Schiller-Theater with the famous "Erwin Bootz" (piano player "Comedian Harmonies") and worked with Musicians from "The Tanz-Orchestra RIAS" (American Radio Station Berlin).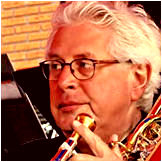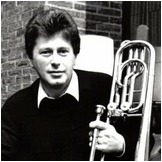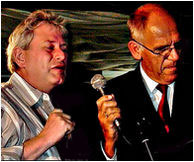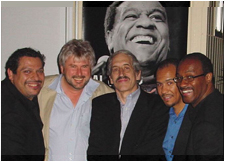 In

1980 René went to Johannesburg (South Africa) and worked with Gerry Bosman's Radio/TV Orchestra (SABC), the Pretoria Symphony Orchestra (PACT), held the bass trombone position in Johannesburg based military band of the Light Horse Regiment (widely known as the best military band in South Africa at the time with musicians like "Johnnie Fourie", Denni Lalouette, Ronnie Franchitti, Chris Vernon, Johnny Boshoff, Bez Martin) and played for several years in the George Hayden Big Band (SADF Entertainment Unit Pretoria), and the Howard Morgan combo at the SABC in Johannesburg.
At the Civic Theater in Johannesburg he played the musicals:

"Mame, Cats, Cinderella, Razzle Dazzle, West Side Story, Evita and Barnum". In 1984 and 1985 René made three extensive tours with the orchestra's of the singers: "Howard Keel' and "Antony Newley" and worked in Africa with "Peanuts Hucko".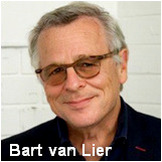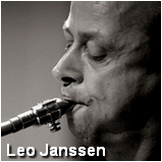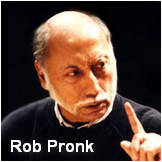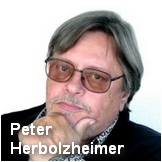 Live TROS Radio Broadcasting with "the High Light Jazz Orchestra" (in 1998 founded by René Laanen)
Adri Van Velsen - leader | Jan Smit, Kurt Slaap - alto sax, Jeroen Brokkelkamp, Anja Nielsen - tenor sax, Eloy Wigman - bariton sax | Jelle Schouten, Jan van der Scheer - lead trumpet, Idius Felix, Victor Borkent, Willem Ouwerkerk - trumpet | Paul Van Egmond, Gert Bloemen - trombone, P. Noordermeer - trombone, René Laanen - bass trombone | Cees Slinger - piano | Vincent Koning - guitar | Willem van Wijngaarden - bass | Niek van Wiggen - drums | Cees Schrama, René Laanen - producer.



Shirley Bassey, 1980

Conrad Herwig,

2017

Bill Watrous, 2016

David Taylor, 2000

Bart van Lier, Conrad, 2003

Conrad Herwig,

2000

René & Toots, 1999

Fred Wesley, 2008

Erik van Lier in 2015

Tonny Eyk in 2016

Ron Brandsteder

in 201

7

Edwin Rutten

in 201

7

Bob Brookmeyer

Bob Brookmeyer

Rob Pronk

Ack van Rooijen
I AM WHAT I AM - Shirley Bassey (1987)

BIG SPENDER - Shirley Bassey (1987)


...

(this one is recorded at my music stand on stage in Frankfurt)

Michael Alexander - leader | Heinz von Hermann - lead alto | Greg Bowen - lead trumpet, Jurgen Scheele, Eddy & Danny Hyes - trumpet |
George Delagaye, Gerald Meier, Ludwig Gotz - trombone, René Laanen - bass trombone | Thomas Hoffmann - percussion | Gerry Freeman - drums



René played for several years

(1980 - 1987) in "Shirley Bassey's Orchestra" and did tours in Africa, Germany, Switzerland, Austria and the United Kingdom. (click HERE for René's pedal, pedal C.)

From

1990 - 1999 René worked also as a music copyist and did fee lance work for: Rob Pronk, Bob Brookmeyer, the Metropole Orchestra and the NOS/NPS (as a music copiest).
René toured with "Paul Anka" in Spain, Finland, Poland 2, Hungary, and Belgium.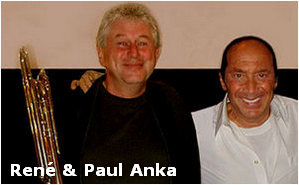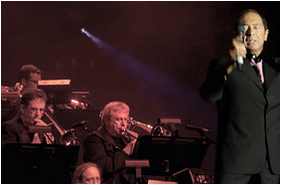 Daniel Willy (drums), Todd Carlon (keys), Shai Hayo (perc), Michael Labrador (guitar), Hiroshi Upshur (piano), Enrique Toussaint (bass), Jon Crosse (sax), Peter Brewer (sax), PAUL ANKA, Michael Leuschner (trumpet), René Laanen (bass trombone), August Haas (trumpet), Roger Ingram (lead trumpet), Craig Woods (lead trombone).
| | |
| --- | --- |
| | JUMP - Paul Anka (2008) |
| | IT'S MY LIFE - Paul Anka (2008) |
| | EYE OF THE TIGER - Paul Anka (2008) |
At this European Tour Paul Anka was secretly recorded while launching a tirade against his crew and band members, berating them for unprofessional behavior in the show they had just played. (Asked about it on the interview program Fresh Air, he referred to the person who did the recording as a "snake we later fired.") The recording became widely known after being uploaded to the Internet, and a number of quotes from it have since become famous, including "The guys get shirts," "Don't make a maniac out of me," and "Slice like a fucking hammer." Some of the quotes were reproduced verbatim by Al Pacino's character in the 2007 film Ocean's Thirteen.